Soft Strip Inverness – Soft Strip Office Demolition Contractor
Jettison Ltd is a registered waste removal company. We clear out entire offices and shop units, as well as removing and disposing of building and demolition debris.  We only ever send waste to landfill if we are unable to recycle. We are a small independent business that provides a personalised service to commercial clients in Inverness and across the central belt of Scotland.

Soft Strip Office Clearances
Soft Strip Office Demolition Contractor


Fly Tipping Clearances
Fly Tipping Clearance Services

Environmentally Friendly
Our recycling rate is over 90%.                          
What Exactly Does "Soft Strip Demolition" Entail?
Before demolishing, renovating, or otherwise altering the structure of a building, soft strip works must first be completed. In most cases, the goal of the soft strip is to remove everything from the structure except for its steel framework and outer shell. It requires the elimination of any features, both interior and exterior, that are not essential to the structure.
Items for removal during a soft strip demolition may include:
Fixtures and fittings (wooden doors, UPVC windows, bathroom units and kitchen fittings)
Internal walls
Suspended ceilings
Temporary internal structures
All equipment and machinery
Soft Strip Demolition Operations Require a Safe Work Process
Jettison Ltd will conduct an internal and external survey to determine the existence of any potentially hazardous materials before beginning any soft stripping. Then, if necessary, we will safely remove any asbestos or other hazardous waste.
Soft stripping and inside demolition activities have the potential to generate large quantities of dust and noise, which can be harmful to one's health. To keep dust levels to a minimum, careful planning and the use of soft strip techniques are essential. Limiting the amount of individuals in the work area, screening workspaces, using Respiratory Protective Equipment (RPE), and using water spray to reduce dust levels are all examples of this. More guidance from the Health and Safety Executive can be found here.
High levels of noise are often unavoidable, but Jettison Waste Management works with each customer to schedule the noisiest work when it would have the least impact and inconvenience.
We also offer a Glasgow house clearance service, providing a garage clearance, loft clearance and a garden clearance service.
Combined years of industry experience
Soft Strip Demolition and Site Clearance Service Inverness
We work with complementary trades which allows us to carry out 'Making good' type activities such as closing up totally or partially window/door openings, constructing internal stud walls, plastering, and so on.
Office and shop strip-out works often comprise the removal of structures' fixtures and fittings, such as floors, ceilings, doors, windows, kitchens and bathrooms, lighting cables, and all plumbing fittings, including heating and ventilation units.
The quality of these works' execution is critical to the whole project, and our performance in this area results in efficient and effective projects.
We also perform careful Soft Strip in conjunction with or without asbestos removal, up to the point where we can completely strip out a building to the structural shell, including the removal of redundant mechanical, lift, and electrical services from vertical service risers, subsurface service ducts, and basements. (Our operatives are confined space trained).
We may need to work around 'live' mechanical services (subject to risk assessment). This effectively delivers a more faultless operation for the main contractor by eliminating the need for an additional "strip out" subcontractor, as well as enhancing project management time and money efficiency. We strive to offer the most competitive costs in comparison to other non-asbestos strip out firms while also giving the highest quality.
What Exactly Is Soft Strip Demolition?
Soft Strip Demolition For Commercial Premises Across Scotland's Central Belt
What exactly is soft strip demolition? Soft strip operations are performed prior to building demolition, refurbishment, or remodelling. The soft strip is usually intended to leave nothing but the building's steel frame/shell. It entails the elimination of all non-structural interior and exterior features.
Internal Soft Strip Demolition Contractors Inverness
Whether it is demolition projects, adding or removing partitions to your retail premises, or site specific alterations to industrial units, as a licensed waste removal company with experience of working systematically to arrange the removal of all fixtures and fittings is a must.  This will ensure all debris and rubbish is removed by an experienced team, providing you with the ideal blank canvas to realise the perfect installation of the structural alterations you have envisaged for your retail units.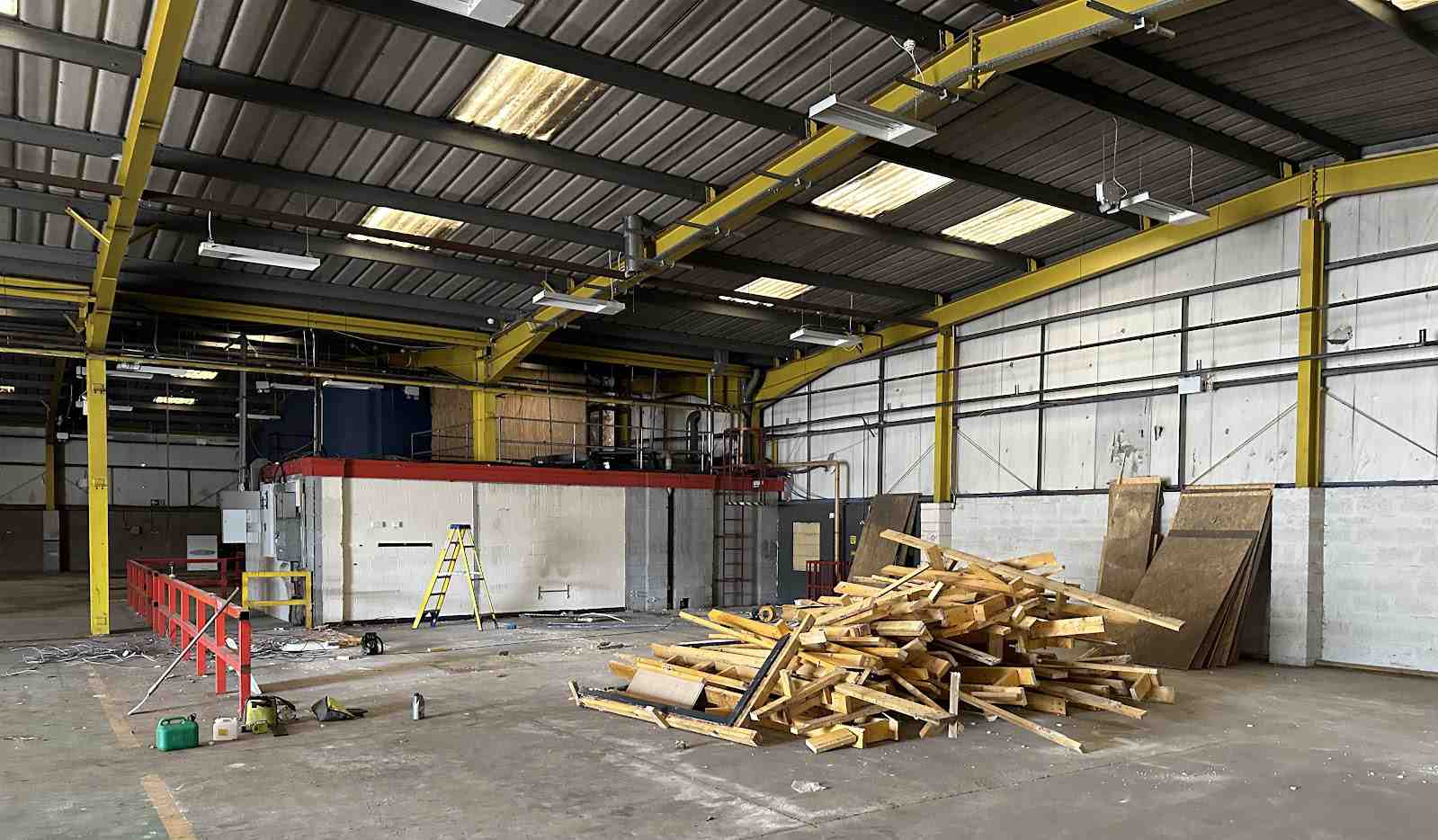 Call For a Quote:
0333 880 6800
We are a small, innovative business based in Glasgow
We're happy to provide references where required and we're proud to be SafeContractor Approved along with our ISO9001 and ISO14001 certifications.     
What do we take?
We can take most items, except for food waste and asbestos.      
How does it work?
Every clearance job is different. We will assess each job individually and provide costs and timescales to suit. Give us a call and we'll take it from there.
How long does it take?
If you call to organise a quote or book in a job -sometimes we can arrange for the same day but generally a day or so notice is perfect. We'll schedule an appointment that suits you and a member of the team will give you a courtesy call 15 or 20 minutes minutes before arrival.
How do you take payment?
Our invoices are payable on receipt & we email them out on completion of your job.  The majority are paid online or by BACS transfer, however, our truck teams can accept cash or cheques on the day.
"First class service. The guys were smartly presented and the van was clean and tidy. Very professional service. We have used previously and always helpful and responsive."
"Jettison are a company who I have used regularity for some time, they are always very responsive, value for money and extremely professional. The service is also flexible and I would recommend them to anyone."
"Worked with Jettison a few times and must say have been impressed by the general response to our requests and couldn't have done enough to sort out a tricky waste removal from a city Centre site."
We enjoy nothing better than taking on a project or challenge other companies might shy away from.  We're a 'think on your feet & out of the box' kind of team and we'll always come up with a solution for our clients, albeit this might take a bit of head scratching.
Our Office
Head Office: 47-51 Glasgow Rd, Rutherglen, Glasgow G73 1LJ