We are a full-service clearance and waste management company, offering bulky waste clearance services for commercial, industrial & residential premises. We handle the difficulty of safely disposing of waste, ensuring that it's recycled, removed and disposed of responsibly.

Office Clearances
Commercial Clearance Specialists



Environmentally Friendly
Our recycling rate is over 90%.                          
Get a Quote For Your Project
Distance is not an issue. Jettison Express conduct waste clearances throughout Scotland on a regular basis, from an office clearance in Glasgow, all the way across to Edinburgh and back to Glasgow. So if you need a professional office clearance company, look no further. Just let us know where you are, how much furniture you need clearing, and when you need it collected.
We can remove almost any junk materials without you having to lift a finger and you're safe in the knowledge that your rubbish will be handled appropriately. Your waste collection is our top priority & we're happy to do all the hard work for you.
Combined years of industry experience
Our service includes a full site survey, free quotation, project management and the following:
Removal & Disposal of all waste types including bulky and hazardous
Dismantling of any large items including equipment & furniture
Lifting of carpets & flooring
Waste Audits
A final sweep/tidy of the area that's been cleared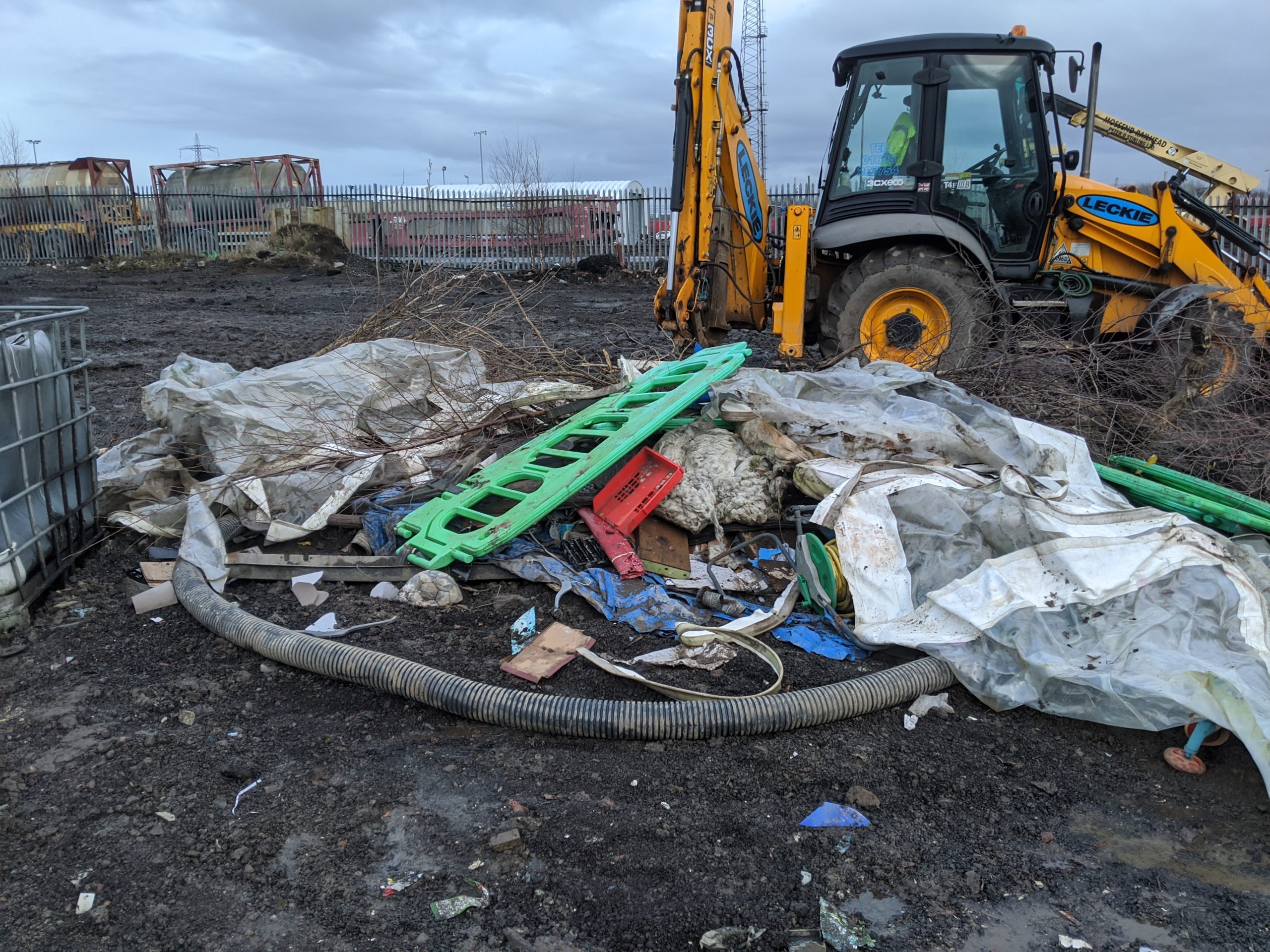 Call For a Quote:
0333 880 6800
We are a small, innovative business based in Glasgow
We aim to be as environmentally friendly as possible.  We've just purchased a fleet of new 'low emission' vehicles.  We aim to run a paperless office – with exciting new technology coming soon and we average a recycling rate of over 90%.      
What do we take?
We can take most items, except for food waste and asbestos.      
How does it work?
Every clearance job is different. We will assess each job individually and provide costs and timescales to suit. Give us a call and we'll take it from there.
How long does it take?
If you call to organise a quote or book in a job -sometimes we can arrange for the same day but generally a day or so notice is perfect. We'll schedule an appointment that suits you and a member of the team will give you a courtesy call 15 or 20 minutes minutes before arrival.
How do you take payment?
Our invoices are payable on receipt & we email them out on completion of your job.  The majority are paid online or by BACS transfer, however, our truck teams can accept cash or cheques on the day.
"First class service. The guys were smartly presented and the van was clean and tidy. Very professional service. We have used previously and always helpful and responsive."
"Jettison are a company who I have used regularity for some time, they are always very responsive, value for money and extremely professional. The service is also flexible and I would recommend them to anyone."
"Worked with Jettison a few times and must say have been impressed by the general response to our requests and couldn't have done enough to sort out a tricky waste removal from a city Centre site."